Protection in a Digital Landscape
Digital eye strain is more common than ever due to poor usage habits regarding digital devices. Although studies have shown that the blue light emitted from digital devices has minimal negative effects on the eyes, the way we use these devices can be detrimental.
Learn more about this issue, or get in touch with our team to see how we can help manage your eye comfort. Request your appointment with us today.
Request Appointment
Symptoms of
Digital Eye Strain
Digital eye strain, or computer vision syndrome, can create significantly noticeable discomfort and fatigue in the eyes, head, neck, and shoulders. Typically, symptoms of digital eye strain include:
Sore, tired eyes that burn or itch
Dry, gritty feeling in the eyes
Overly watery eyes
Blurred, distorted vision
Headache
Sore neck, shoulders, or upper back muscles
Increased sensitivity to light
Difficulty focusing
Inability to keep the eyes open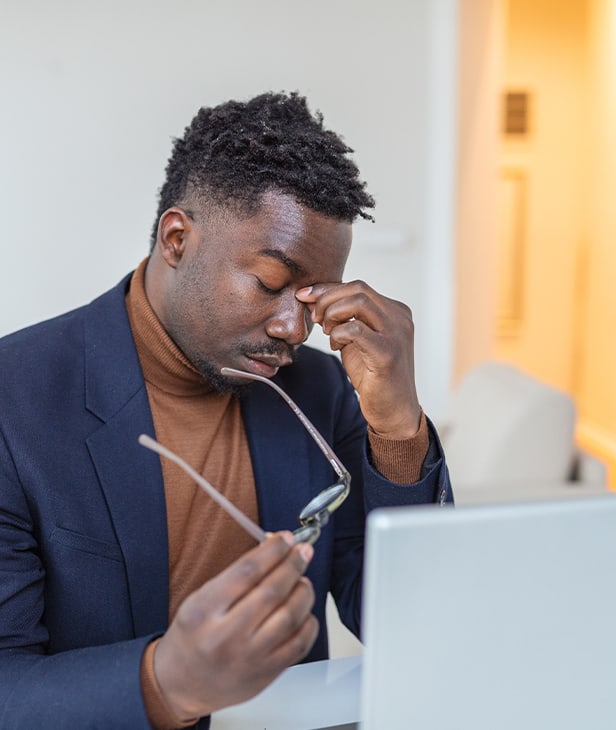 Things to Keep in Mind
When using your phone, computer, or tablet, you are focusing on a screen for hours at a time. Being aware of your workspace and positioning can help to reduce the effects of digital eye strain. Additionally, your habits and overall eye health can play a significant role in exacerbating digital eye strain symptoms.
When you come in for an appointment, we may ask you:
How many hours a day you work on a computer
The setup of your workstation or desk
The location and lighting of your workstation
Your main tasks or what a typical day looks like
Your body positioning
We'll also perform a comprehensive eye exam to evaluate your visual acuity. Undiagnosed refractive errors often cause your eyes to work harder than they need to, creating added stress when focusing on digital screens for extended periods.
If you work at a job that heavily relies on the use of digital devices, we've gathered some helpful tips for reducing discomfort and stress.
If you're sitting at a desk, your body positioning may be creating discomfort and sore muscles. The screen you're working on should be around an arm's length away from your eyes and about 20 degrees below eye level.
Your feet should be flat on the ground with your arms comfortably able to rest on the desk in front of you with elbows bent. Sitting in a chair with a back helps remind you to sit up straight.
If you have the option, set the colour and contrast tones of your screen to match your surroundings. Additionally, set your monitor at an angle to avoid glare from windows or overhead lights.
Wiping your screen free of dust and fingerprints also helps to avoid difficulty focusing on the images on-screen.
It's essential to give your eyes a break in the same way you would stretch your legs after sitting for a prolonged period of time. Every 20 minutes, take 20 seconds to focus on something 20 feet away. The 20-20-20 rule gives your eyes a chance to stretch and refocus before returning to work.
Get Help Keeping Your Eyes Comfortable
We'd be happy to evaluate your eyesight and ensure you're doing everything you can to avoid digital eye strain. Please give us a call if you have any questions!
Request Appointment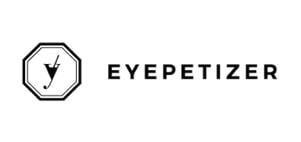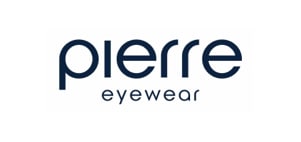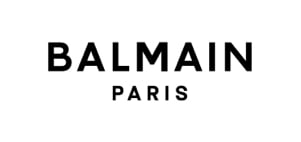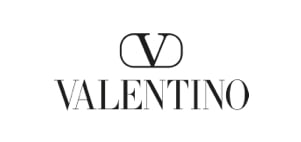 Etnia Barcelona
DITA
Matsuda
Masunaga
Maui Jim
Boucheron
Saint Laurent
Ray-Ban
Balmain
Tom Ford
Yves Saint Laurent
Etnia Barcelona
DITA
Matsuda
Masunaga
Maui Jim
Boucheron
Saint Laurent
Ray-Ban
Balmain
Tom Ford
Yves Saint Laurent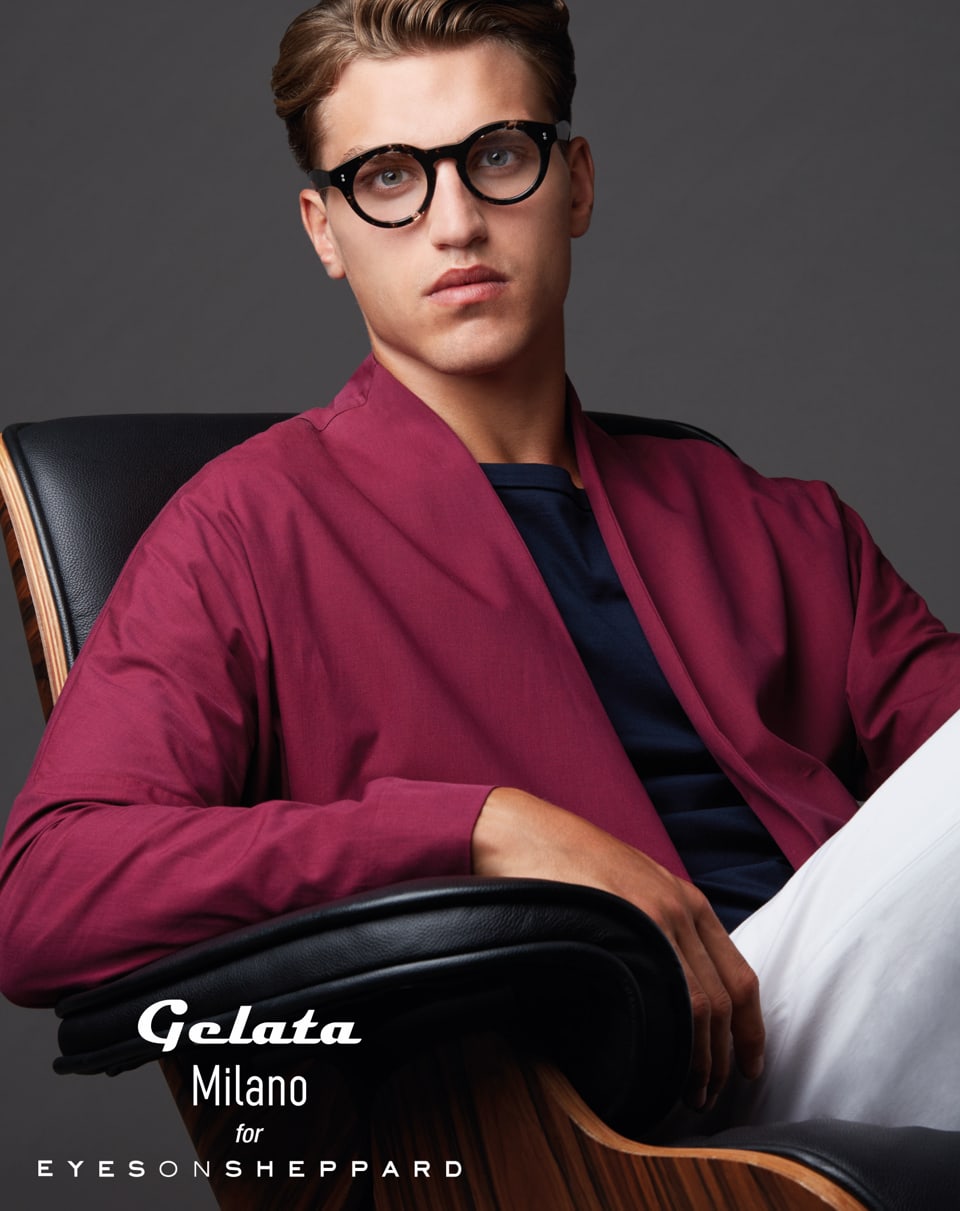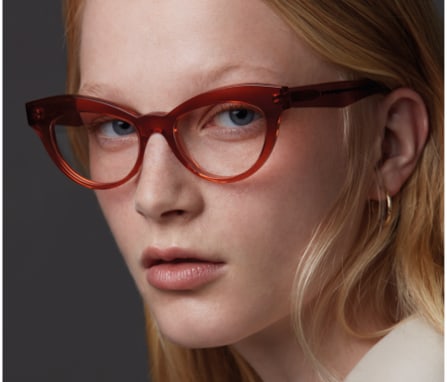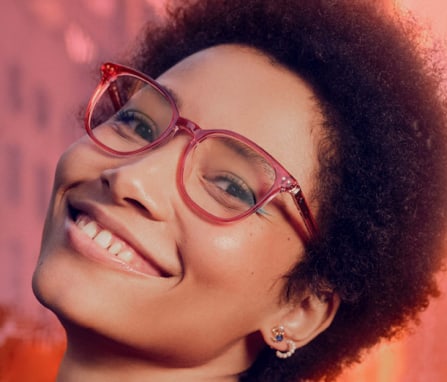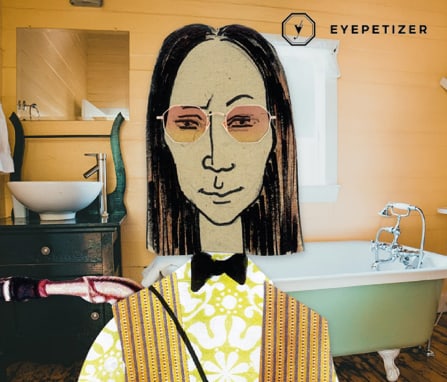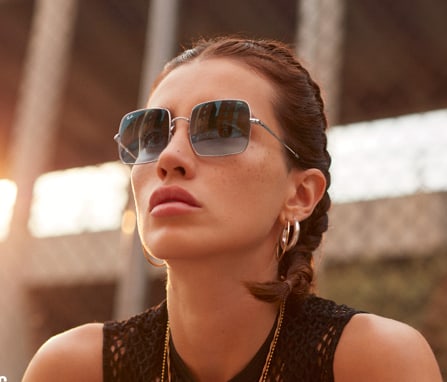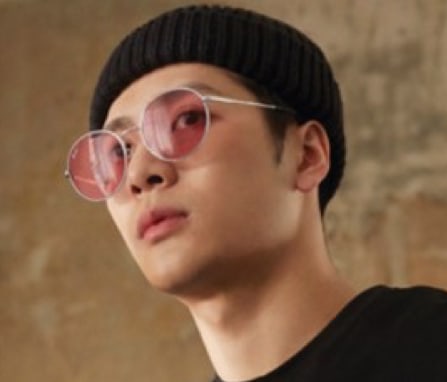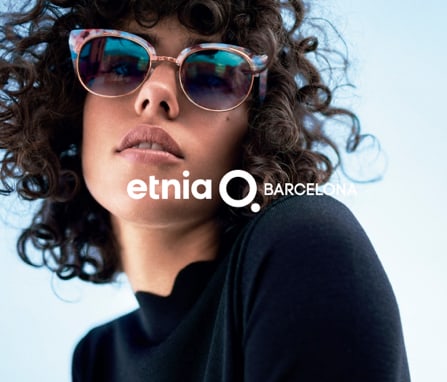 Check us out on Instagram
This error message is only visible to WordPress admins
Error: No feed found.
Please go to the Instagram Feed settings page to create a feed.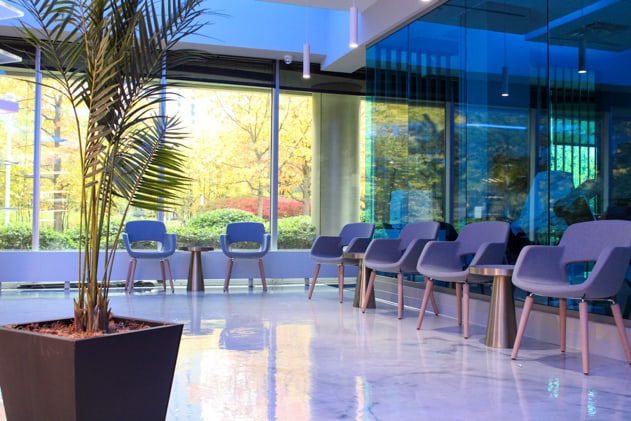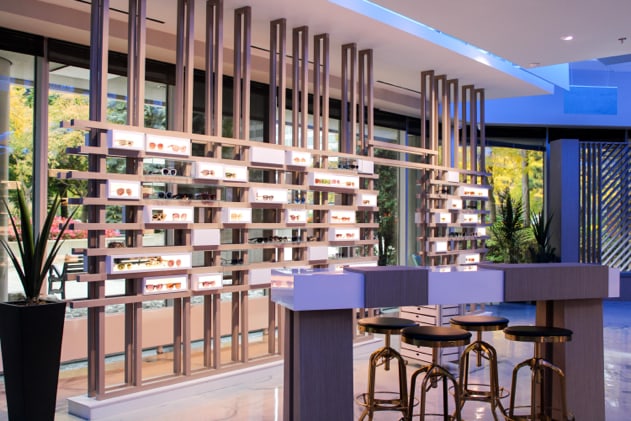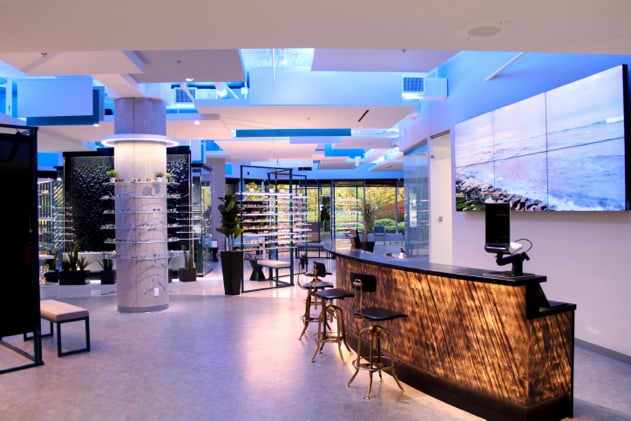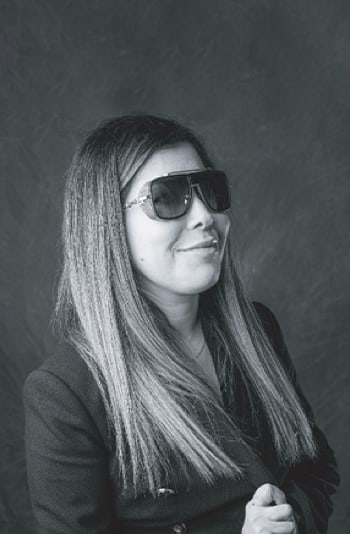 Sepi
Optician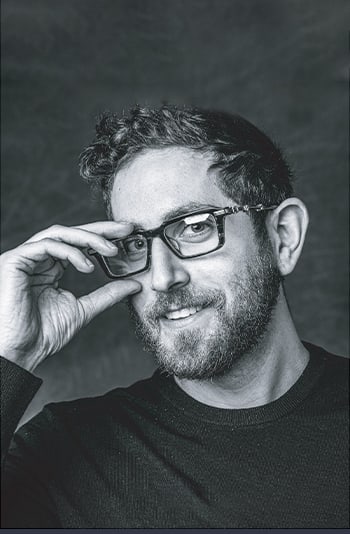 Dr Jordan Friedman
Optometrist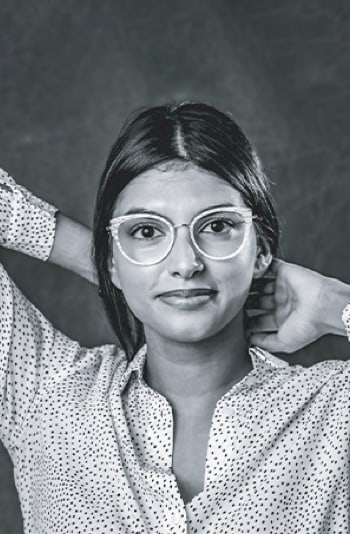 Sarah
Pre-Service Technician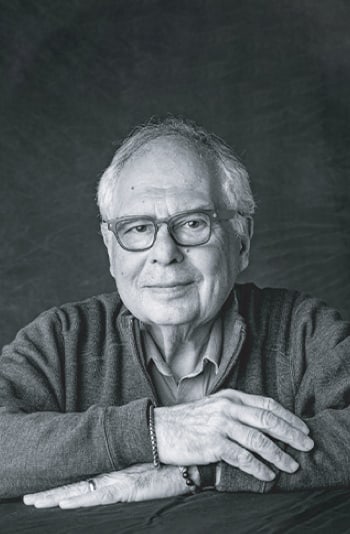 Dr Stan Salsberg
Visionary
Visit Our Office
You can find our beautiful new office at 90 Sheppard Avenue East in North York. Access the building's parking lot just off of Sheppard Ave East onto the Parkway, around the back of the building. You can also access the Parkway by Doris Avenue, just past the Toronto Catholic School Board.
We offer complimentary parking for patients who sign in at our front desk.
Address
90 Sheppard Avenue East

North York

,

Ontario

M2N 3A1
Hours of Operation
Monday

:

9:00 AM

–

7:00 PM

Tuesday

:

9:00 AM

–

8:00 PM

Wednesday

:

9:00 AM

–

7:00 PM

Thursday

:

9:00 AM

–

7:00 PM

Friday

:

9:00 AM

–

1:00 PM

Saturday

:

9:00 AM

–

1:00 PM

Sunday

:

Closed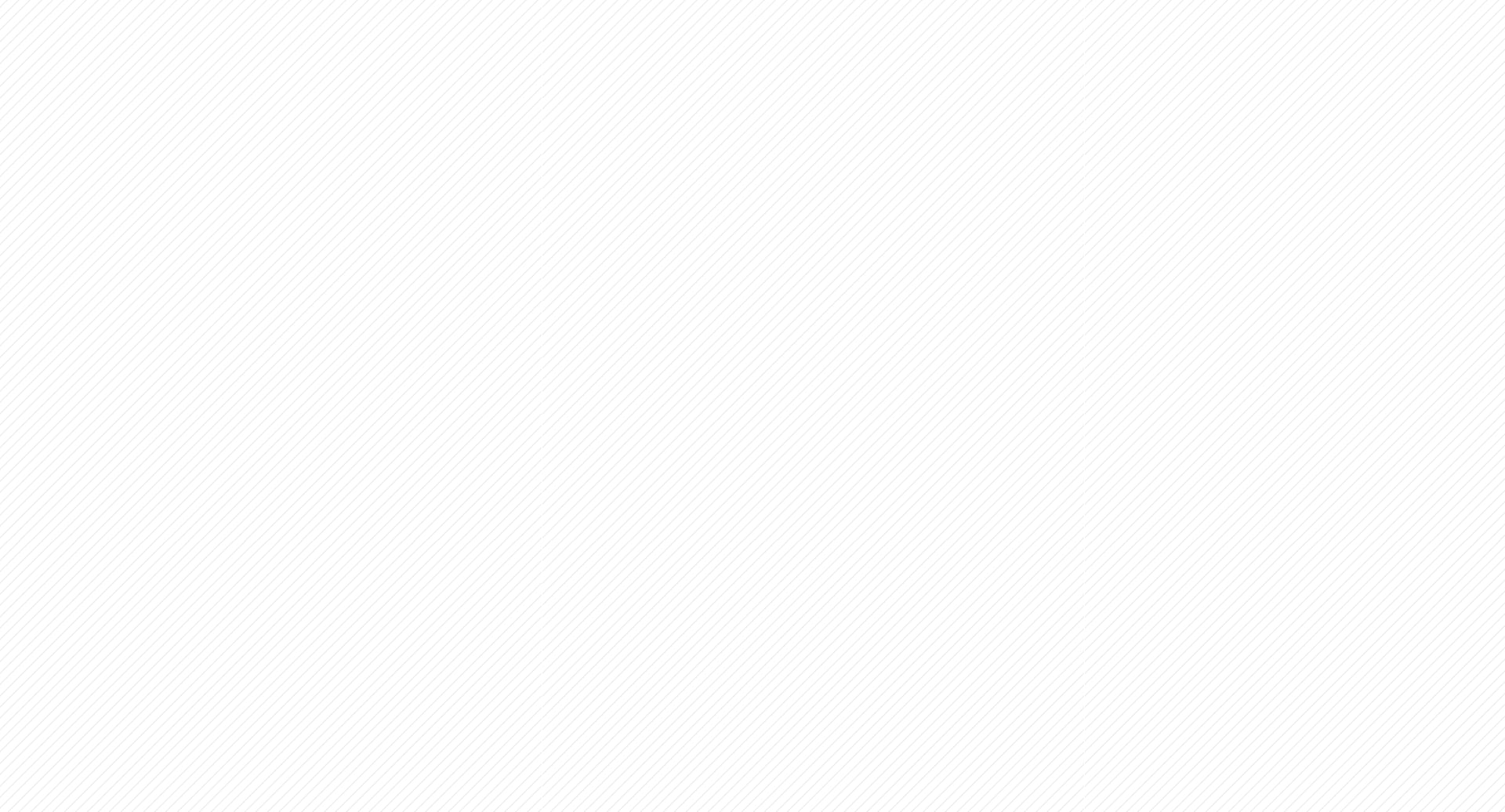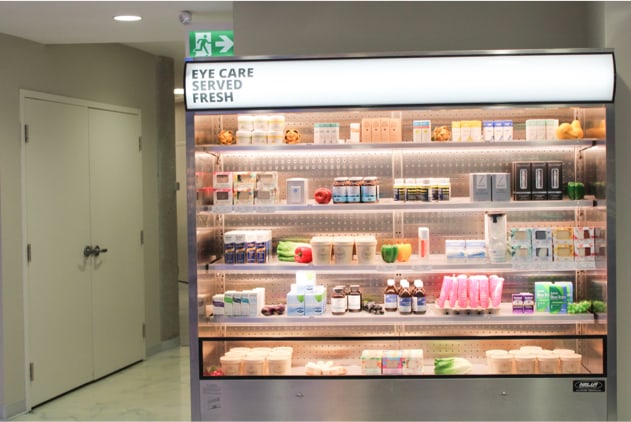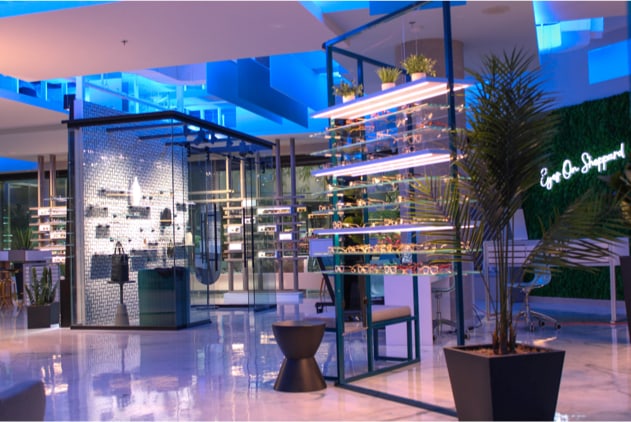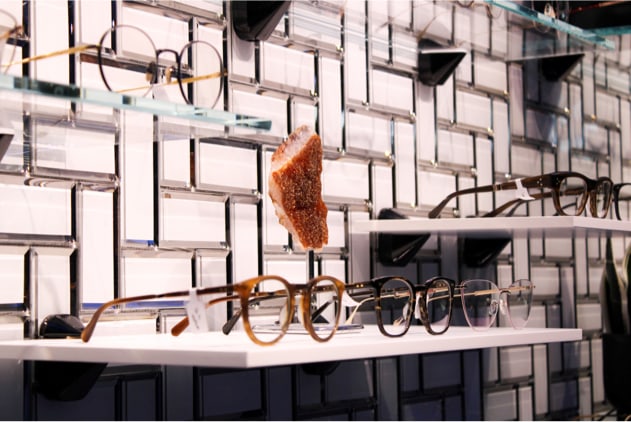 Google Reviews